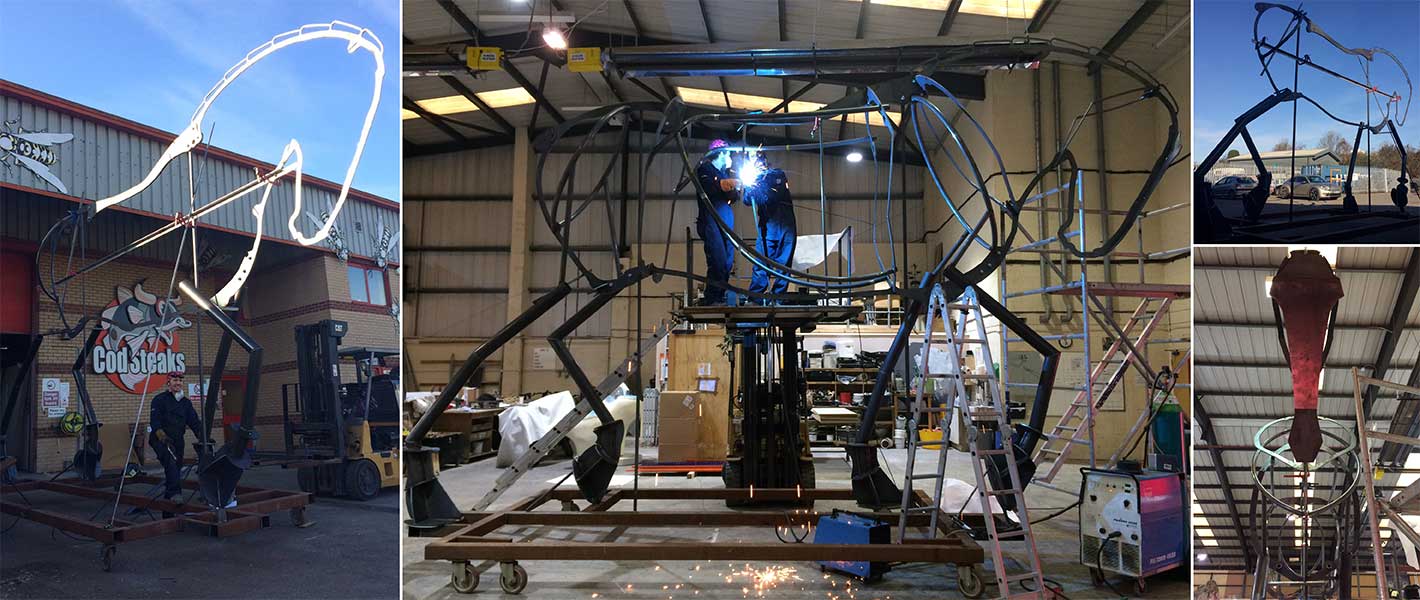 War Horse
14 Feb 2018
Exciting developments here at Cod Steaks this year – it's not often we get to throw open the doors and show you our work in progress, but we can't keep quiet about this...
We're thrilled to announce work on our War Horse has started. Standing at almost 5m tall, this stunning commemorative sculpture is being built for Featherstone Town Council, with funding from WREN. Once complete, War Horse will travel upright in one piece from Bristol to Featherstone in April.
Would you like to join those already coming to line the route?