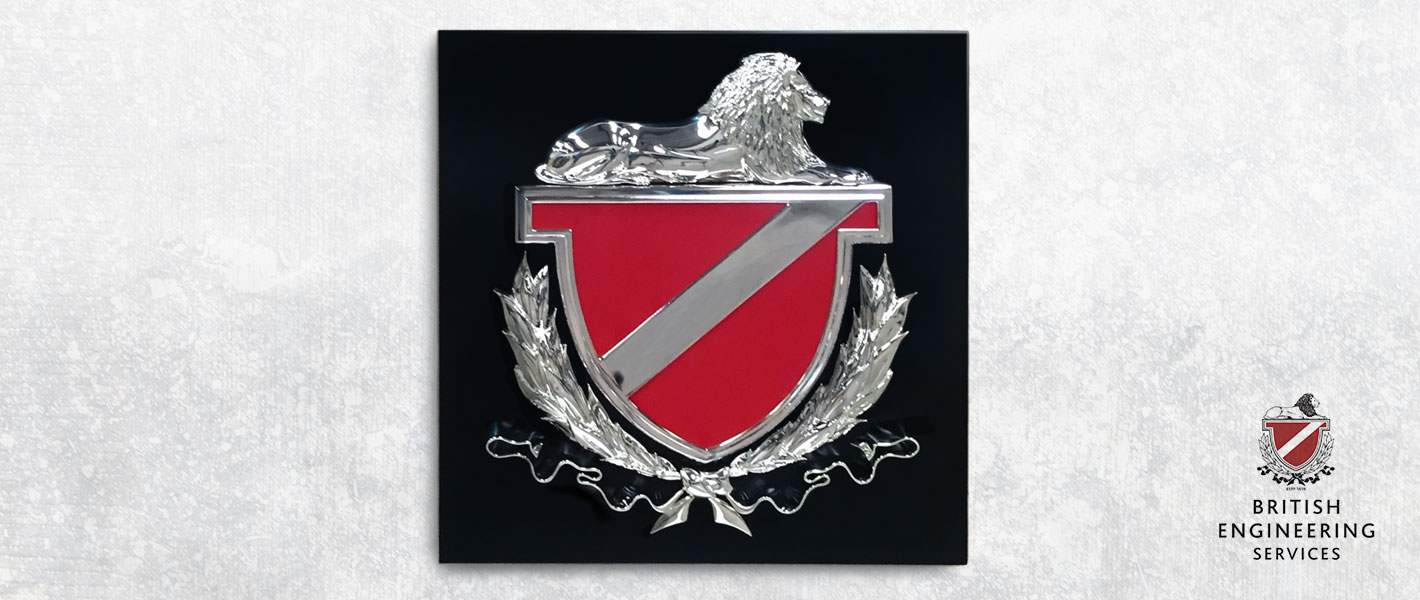 British Engineering Services promotes new branding
28 Sep 2016
In the forming of new branding for British Engineering Services (BES), designers Forest UK wasted no time in contacting Cod Steaks to commission the creation of bespoke signage for their client's head offices. Their brief was to create a three-dimensional chrome, black and red rendering of the carefully considered BES 'coat of arms' in exquisite detail.
Hand-fabricated to allow control over finer details such as the lion and ribbons, we were able to deliver a high quality finish that was faithful to the brand.
We are grateful to Forest UK for giving us the chance to work with them on this extremely important client project, and are eager to complete the other variants in the BES portfolio.
If you're looking for a little inspiration for how you could promote your company or client, take a look at some of our recent successes here
With a flexible workspace and workforce, we will be able to help, whatever your creative brief.