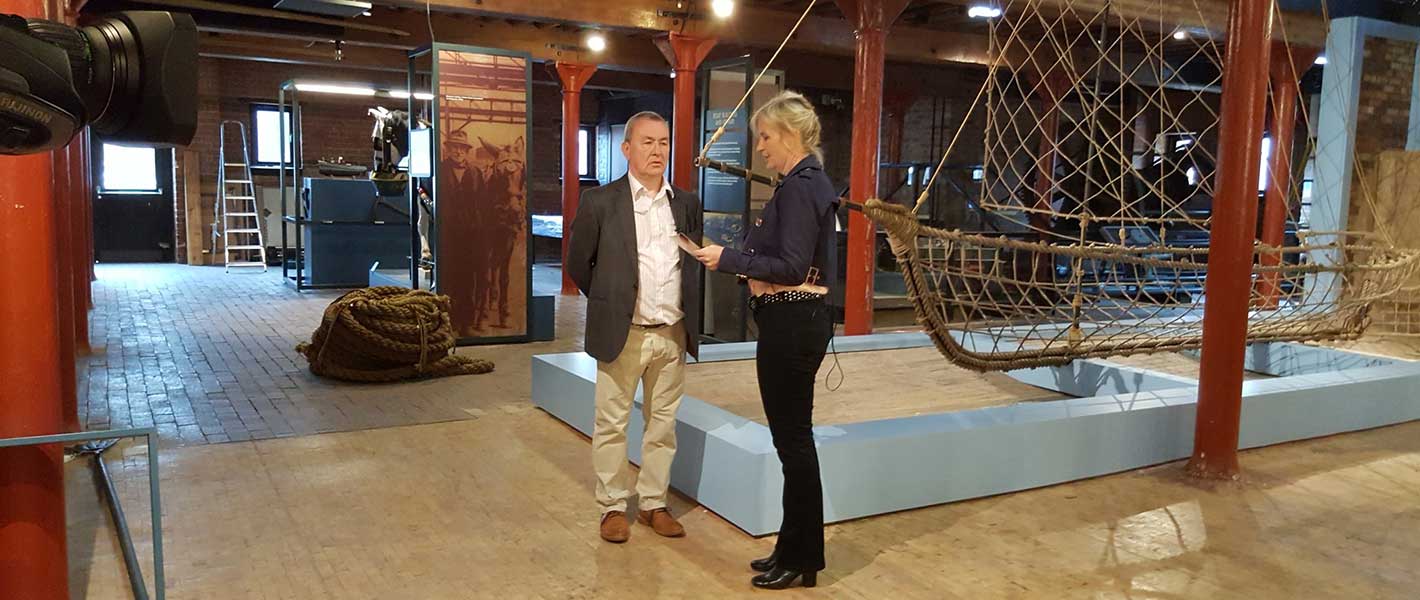 The National Waterways Museum - Severn Trow
28 Jul 2016
The National Waterways Museum in Gloucester, run by the Canal & River Trust and based in the centre of the historic Gloucester Docks, is the recipient of a series of new galleries and exhibits. Celebrating the uniqueness of the River Severn and Gloucester & Sharpness Canal, they tell the stories of the people who lived and worked on the canal network which played a vital role in the supply of goods to the industrial Midlands.
As part of the renovation Cod Steaks were asked to build a 6.7 metre long Severn Trow out of rope - 400 metres of 8 different types of rope to be exact!
Despite the use of almost a quarter mile of rope in its construction, the trow is extremely light - weighing less than 100kg in total. This aspect of the design, together with the sculpture being built as two separate sections, enabled ease of transport and installation. In order to ensure that the model was accurately replicated, a complete wooden structure of the trow had to be made to allow Cod Steaks's team to mould the rope around.
The Severn Trow has already featured on BBC Breakfast, in a report on the refurbishment and new exhibitions.
Gloucester's National Waterways Museum, reopens to the public on 29th July 2016.